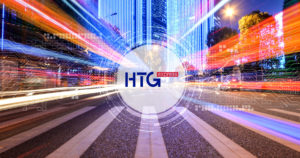 Teams dedicated to customer groups and a strategic positioning of our fleet of vehicles across Europe give us a competitive edge to offer our customers both a solution as well as goods collection in one of the fastest response times within our category.
From the moment a Traffic Operator in HTG Express receives a request for quote for road transport, our system immediately localizes the closest vehicle so that we can offer the customer a complete door-to-door solution in maximum 10 minutes; even less time if the request arrives via MyHTG.
Once the urgent delivery service is confirmed, we take on average one to two hours to position a vehicle at the loading point. Our tracking system is activated straightaway thereby enabling us to inform the customer of each step of the transport: from departure to the arrival at loading point until the delivery of goods including multiple updates during transit.
Every customer can decide what type of updates they wish to receive thereby adapting the flow of information to their needs. Our strict internal processes make it possible to immediately notify the customer of any unforeseen event and take proactive measures 24 hours a day to optimize our transit times.
In summary, we offer a complete personalized service for every transport and we work constantly 24 hours a day so that you can entrust your urgent industrial transport needs to us.