---
Amongst the range of express freight transports we offer, one of the least known is the regular service or shuttle. It consists of a regular route which has an established frequency beforehand and with special additional requirements, such as a varying loading volume.
Advantages
What is it that makes a regular service offer so attractive? It is a long-term commitment with advantageous conditions such a high vehicle availability, which enables to provide an adaptable service as well. We have a highly specialized organization and specific processes:

An Operations team dedicated only to "shuttles" or regular services.

A track and trace system adapted to the particular needs of the regular express services.

Highly automatised procedures to fulfill the highest quality standards.
We adapt to special transport services
Six months ago, we needed to bring two daily curtain-side vans from France to Spain for a particular project. So I spoke to HTG Express and explained to them we would need a regular transport service for two months, requiring high availability of two vehicles per day, at different collection times and with a tight transit.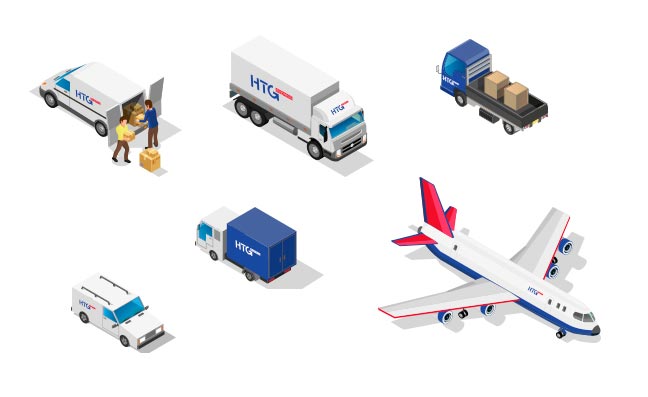 The solution
We are adaptable! We place at your disposal and guarantee a vehicle fleet, with flexibility, according to your needs.
We go to the appointed loading place, we pick up the goods and we deliver respecting the agreed time and conditions. The customer can track and trace the goods through MyHTG, on top of receiving regular reports according to his/her requirements.
25 years of experience enable us to give you the most adequate answer. In 2018, we carried out more than 3300 shuttle shipments, valued at over €1.63M, with customers from France, Spain, Germany, The Netherlands and Great Britain.
| | Germany - France | |
| --- | --- | --- |
| | Germany - Austria | |
| | Franc - Spain | |
| | France - Belgium | |
| | France - The Netherlands | |
| | France - Great Britain | |
| | France - Switzerland | |
| | Portugal - France - Portugal | |
| | Italy - France | |
| | Spain - Germany | |
| | Spain - France | |
| | Spain - Spain | |
---
Other services by features:

Agreed times
With our service, you will be able to decide how and when delivery is made so that it most adapts to your agenda and deadlines.

Secure delivery
You will have a vehicle available exclusively to transport your goods in the conditions you deem appropriate.
Do you have an express transport in view?
We can help you. Receive a quote in 3 steps:
1
First step
2
Second step
3
Ready!

Find out more about our express services
---
Find out more about our express services
--- ---
Do you have any questions ?
If you wish, we can contact you: