Many of the border crossings around the world have great peculiarities and Europe is no exception. Although customs have all but disappeared these days, many of these places are still dormant. HTG Express carriers have crossed these points on multiple occasions in order to get any urgent industrial delivery to wherever it is needed.
As a continent that is home to many ancient nations, Europe has a large number of borders divided by natural bodies of water – be it sea, rivers or lakes. One of the most pertinent examples is Øresundsbron, a pass linking Denmark and Sweden. This picturesque bridge, well known to HTG Express vans, is the longest in Europe at eight kilometres in total, and its 200-metre height allows all maritime traffic from the Baltic Sea to pass through without any problems.
The construction of this link began in 1995 and since its opening in 2000, its two rail lines and four road lanes have enabled heavy road traffic between the Danish capital Copenhagen and the Swedish city of Malmö, which would otherwise have to be carried by ship.
One of Europe's greatest geographical obstacles is the Alpine massif which stretches from France to Austria via Switzerland, Italy, Germany and Slovenia. Being able to transport goods and people across this mountain range has been the source of countless feats, such as the historical passage of the Carthaginian army, some 30,000 people, thousands of horses and even elephants.
The Gotthard road tunnel in Switzerland is 17 kilometres long, making it easy to travel through the Alps.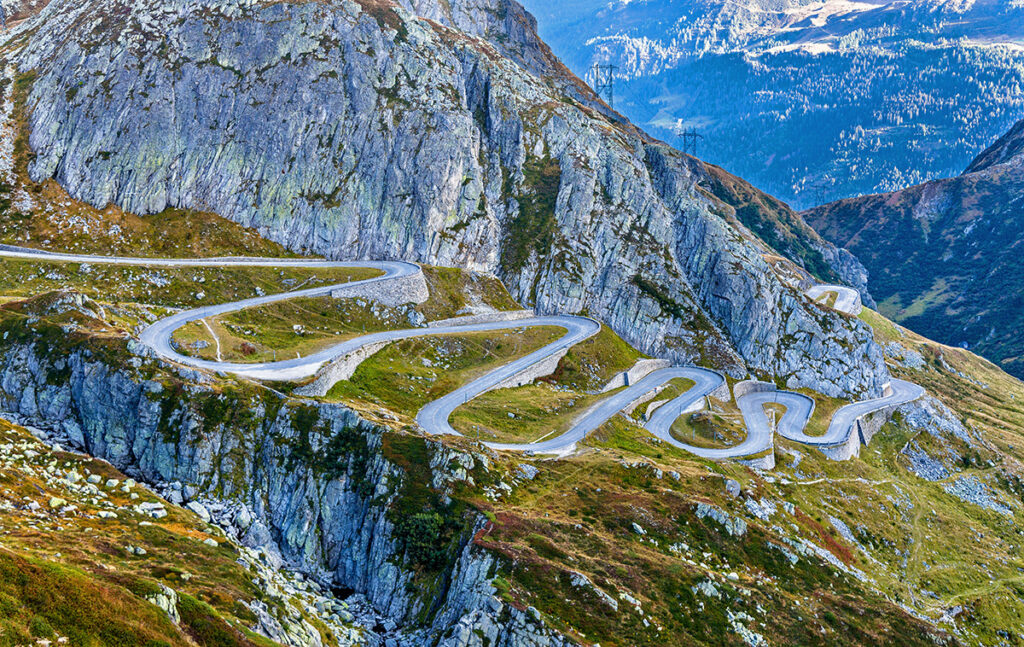 Today there is a whole network of modern infrastructures that facilitate this task for transporters and private individuals. The Gotthard Pass, for example, is a 17-kilometre road tunnel completed in 1980 that passes no less than 600 metres above the world's largest railway tunnel, 160 kilometres long.
In addition to borders that are geographically difficult to cross, there are small curiosities in Europe that even become tourist attractions. One example is the line that divides Belgium from the Netherlands, which in some municipalities splits houses in half, as well as the terraces of bars and restaurants, depending on where tables and chairs are placed.
Further east, the enclave of Kaliningrad is another map anomaly. The former Baltic capital of East Prussia, which lies between Lithuania and Poland, has belonged to the Russian Federation since 1945.

Gran Bretaña, un caso especial
As an island, it has always been a challenge to facilitate the transport of goods and people between Britain and the rest of the European continent. To bridge the gap across the English Channel, the Eurotunnel, an advanced underwater railway capable of carrying passengers, cars and lorries, was opened in 1994. Each year, around 2 million freight vehicles use these shuttles which connect England with France in less than 35 minutes.
Some 2 million goods vehicles use the Eurotunnel linking England and France every year.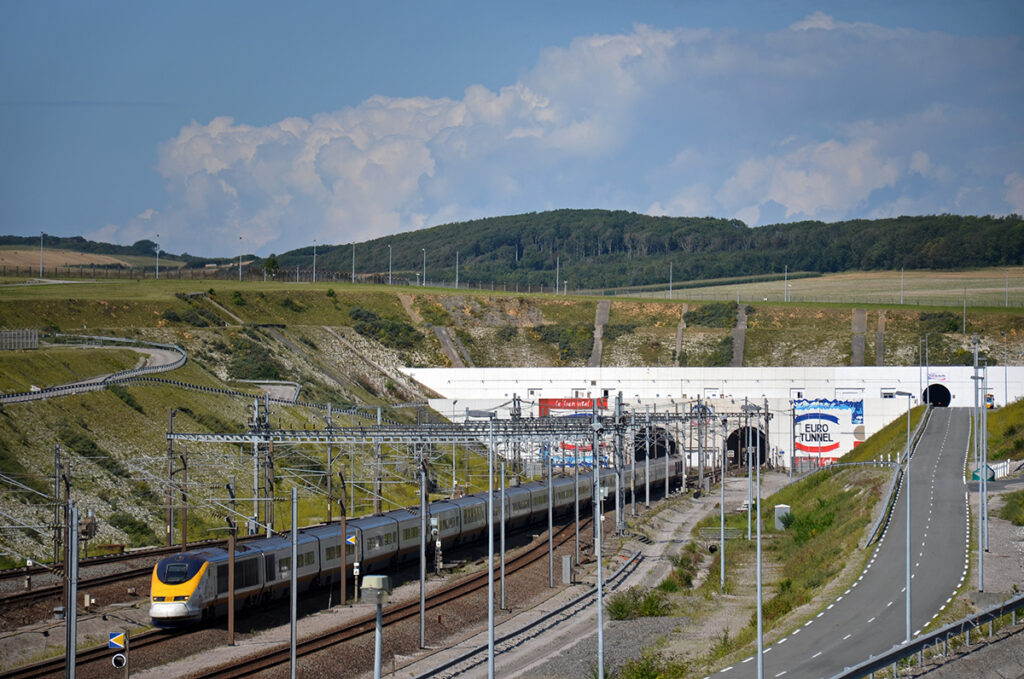 Border difficulties are inherent in the history of Britain's territory. Hadrian's Wall, erected in 120 AD, is a clear example of this and can still be visited today. Following a line very close to the present-day border between England and Scotland, this demarcation marked the 118-kilometre separation between the Roman province of Britain and the unconquered territory of Caledonia. This celebrated icon of classical Roman engineering was not just a simple wall, but was accompanied by ditches, moats, watchtowers and fortified gates, always protected by a host of soldiers.
Today, the complexity of the border with the United Kingdom is focused on Brexit, especially at its westernmost customs office, Ireland. Therefore, in order to successfully overcome any formalities and to know the new regulations regarding international transport with the United Kingdom, the best solution is to consult with transport professionals such as HTG Express.