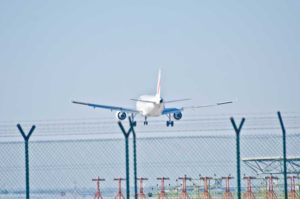 On board courier, express airfreight and charter flights.  Different solutions for your deliveries that cannot wait.
Our customers put their most critical and delicate goods in our hands.  As an example, our On board courier service : last week, we collected a package from Radfolfzell in Germany at 10:00 and delivered on the same day in the Barcelona province of Spain at 16:50.  In less than 7 hours, our customer´s goods were in his warehouse in an agile and efficient way.  
Another example of our Premium service is express airfreight : a customer called us to collect an urgent pallet from Shanghai on day X at 9.00 local time that needed to be delivered the next day in the Netherlands at 13:30 local time.  Speed and flexibility in finding a solution are the slogan of HTG Express.
Without forgetting Charter Flight solutions : customized and exclusive transport according to your needs.  All types of planes available everywhere in the world, we always look for the fastest and safest way to deliver your goods.
In HTG Express, we offer import and export to and from Spain, but also triangular routes.  Your important shipments are our priority and our service reflects this : regular and up to date information on the location of your goods at all time.   
Do you have a critical consignment ? We deliver peace of mind.