A combined transport, sometimes referred to as a multimodal transport, uses different types of delivery modes. This concept integrates several options in a single flow and is in many occasions the most efficient way to complete highly demanding supply chains which is the case in industrial express transports.
The different means of transport currently available allow for a wide variety of combinations in the delivery of goods, both internationally and locally. Undoubtedly, a road freight transport is the most common and widespread within the logistics sector.
Trucks and vans are still today the most competent alternatives to complete door-to-door services due to their flexibility. Air transports on the other hand, have been gaining in importance over the last century compared to other solutions such as sea freight transports.
Each means of transport has its advantages, so the key to successful transport lies in having a team of professionals in the sector, such as HTG Express, capable of determining how to combine them in the most efficient way.

Why opt for multimodal transport?
Although combined transport allows you to choose the appropriate option for each stage, most shipments have a common factor: at some point in the distribution chain it will be necessary to use road transport. For these times, such as last mile delivery or industrial express transport, a flexible and relatively rapid vehicle such as a van can be critical to a successful delivery.
Each means of transport has its advantages, so the key to successful transport is determining how to combine them in the most efficient way.

Being able to use combined transport allows on the one hand to plan the most time- and cost-efficient logistics chain possible, but also becomes a decisive mechanism in case of unexpected contingencies. To put this into context, there are many examples where in the middle of an express road transport delivery the urgency of the delivery time increases. In such cases, the possibility to reroute to an airport and shorten the journey time makes the difference between an unsuccessful or on-time delivery.

A horizon of possibilities
The most experienced transport professionals offer a range of options to help completing any delivery smoothly and with a reasonable balance between transit time and pricing. A proper all-round transport must provide the transport service, road or air, that best suits the situation, as well as ensuring customs clearance throughout the entire transport.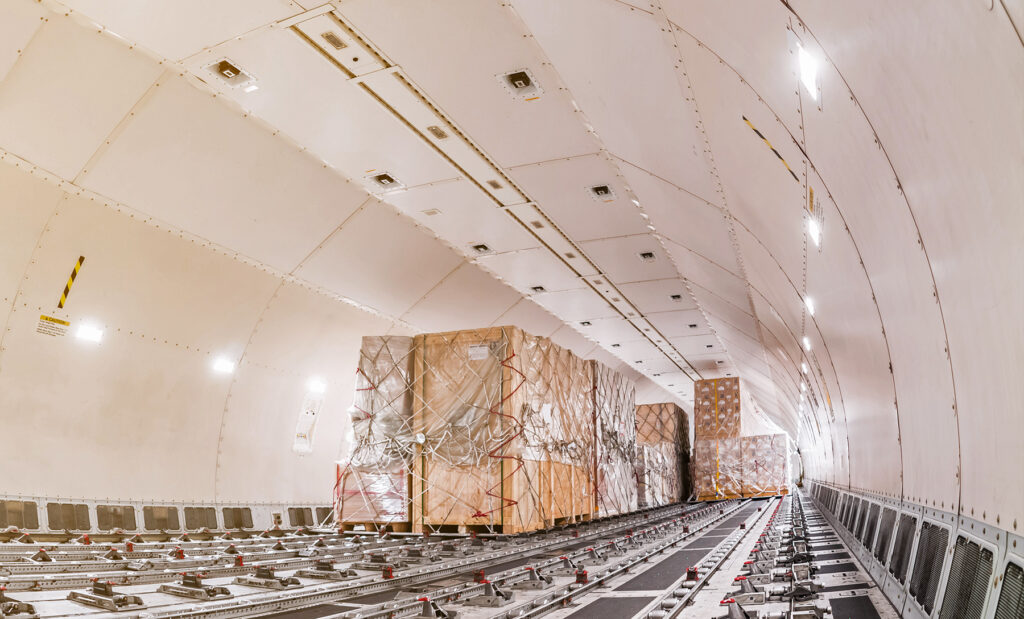 Each step of the combined transport must be adapted to the necessary characteristics. In the case of land transport, HTG Express offers different possibilities. If a critical, valuable or sensitive shipment needs to be handled in less than two hours, Express Premium can deliver it directly or on time. If you need a transport that falls between conventional and express delivery times, the Express Flex service is ideal for more convenient loading and unloading times, at a more affordable cost..
When maximum efficiency is needed for urgent shipments, HTG Express Premium Air Freight allows any cargo to be coordinated on the first available aircraft with constant tracking. In addition, if you need to schedule an airfreight shipment with 24-hour availability, every day of the year, a Charter Service is available with a wide network of airports, which will significantly reduce transfer times.
All air services are combined with ground services, as a driver waits at the point of origin of the cargo to take it directly to the aircraft, while a second vehicle waits for the landing, thus completing the door-to-door service chain.